A miracle of modern medicine
When a young Congolese mother went to church to pray for a miracle, little did she know that her prayers would be answered so directly.
Her baby boy, Ashuza, had recently been born with a severe cleft lip and cleft palate. His inability to suckle properly meant she was facing real difficulties in feeding him and he was in danger of severe malnutrition.
Heartbreakingly, both Ashuza and his mother were not given any support and were rejected by their village community because of Ashuza's facial difference – a reality that's sadly all too common in remote areas where there's little awareness or understanding of conditions like cleft.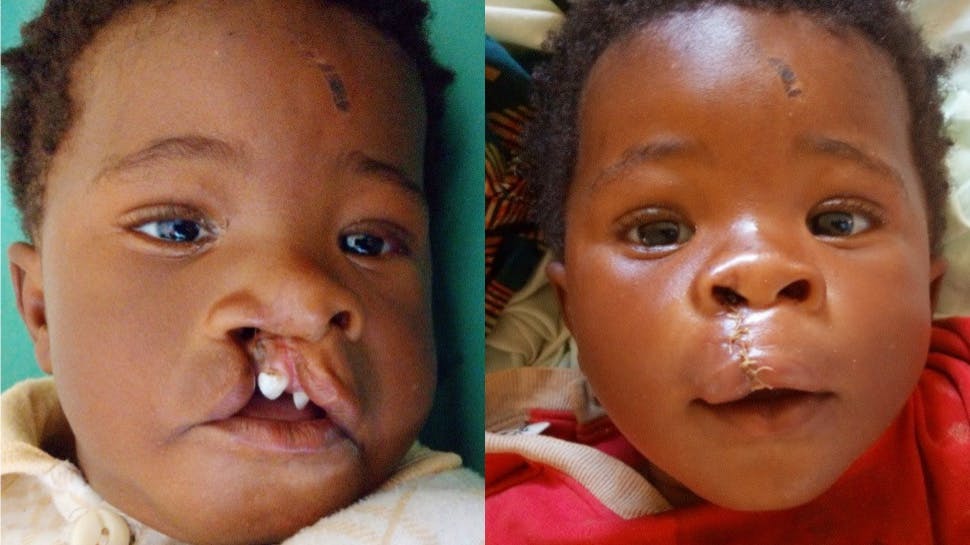 This is why Haleon has partnered with Smile Train. To help support and invest in their valuable work to bring cleft education to local communities. Giving them the tools and information they need to understand the condition and the impact, both on the child and their families.
Because of this, Ashuza's mother's church was able to connect the family to one of Smile Train's local partner hospitals. And when he was 11 months old, Ashuza underwent Haleon and Smile Train-funded surgery to repair his cleft. Ashuza's mother was overjoyed to see her son's forever smile, to know he would now be able to feed properly and to finally feel reconnected with their village community.
"Ashuza's mother was overjoyed to see her son's forever smile"