The toll-free number that spreads smiles in India
One of Smile Train's key goals is to reach as many children with clefts as possible. That means offering parents and family members of children with clefts a free and easy way to contact Smile Train and access their life-changing services.
With this goal in mind, Smile Train marked the second annual National Cleft Day in India by launching the country's first toll-free national cleft helpline: Smile Train's India Cleft Helpline.
Accessing treatment across India
Although the call centre is located in New Delhi, the helpline (1800 103 8301) is accessible to people across India who are looking for information about cleft treatment. In many cases, that means accessing invaluable referral information about the closest Smile Train partner hospital, so those in need can receive 100%-free, quality and safe cleft treatment as close to their homes as possible.
The establishment of the cleft helpline has only been possible with the generous support of Haleon India, under their CSR initiatives.
"We thank Haleon for their generosity in this initiative"
said Mamta Carroll, Vice President and Regional Director for Asia, Smile Train.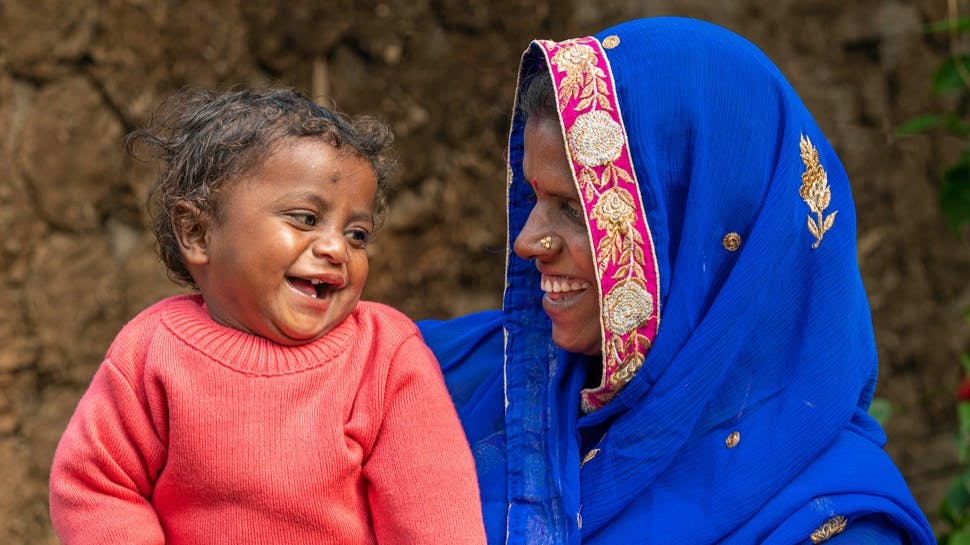 Helping over 600 families
Since its launch, the helpline has received over 1,100 calls from families of children with cleft across India, providing them with the help and advice they needed. It has led to over 100 successful cleft surgeries.
"With Haleon's expertise as a leading specialist in oral health care and Smile Train's knowledge, we aim to ensure more children get quality treatment and care,"

said Navneet Saluja, Managing Director, Haleon.
Smile Train's India Cleft Helpline is a key step to making that happen. And with the helpline continuing to receive inquiries and requests for support, it is an initiative that is set to spread more smiles across the country going forward.