A tough start
By 10 months old, most babies are busy exploring the world around them and happily showing off their rapidly-developing communication skills. But May wasn't most babies.
Instead, at just 10 months old, she was undergoing Smile Train supported surgery for a severe cleft palate in Merida, Mexico. And while the surgery was a success, in many ways her journey was only just beginning.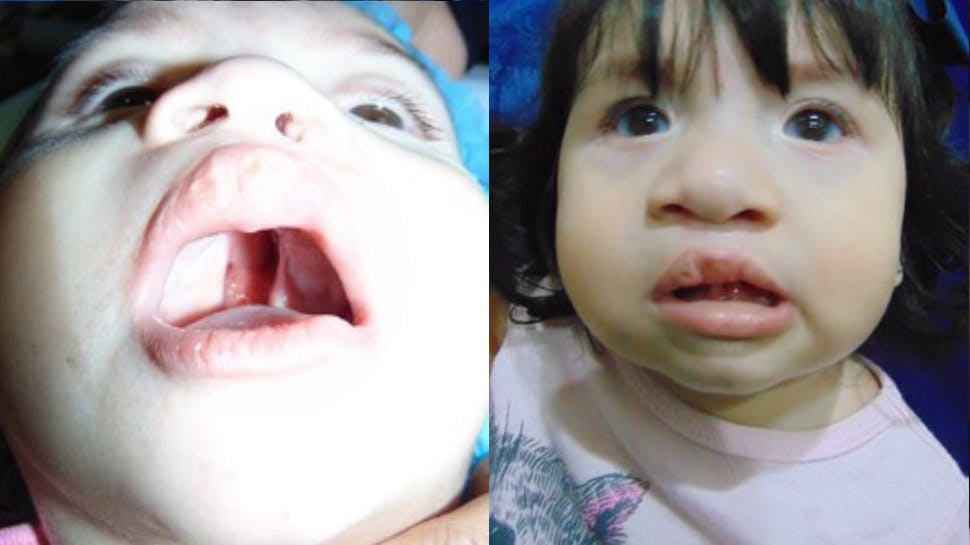 Ongoing treatment
Many children have trouble learning how to speak clearly after cleft surgery, which is why access to speech therapy is so important for both the child and their parents.
When Haleon funded a Smile Train speech camp for this very purpose, it was an opportunity for May to get therapy she might not otherwise have had access too.
"The speech therapy camp was an incredible success"
The speech therapy camp was an incredible success, boosting May's confidence and helping her to form words and sounds that had previously been difficult to articulate. Importantly, it also helped equip May's parents with new skills, techniques and confidence to support her once she was back at home – a critical part of ensuring ongoing care for children with clefts.